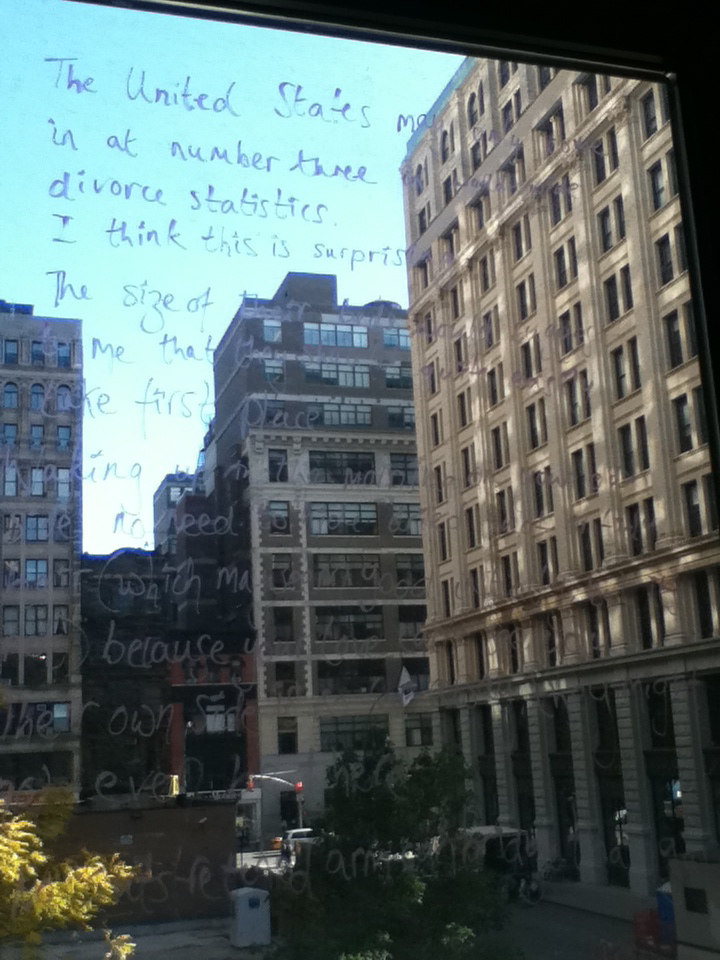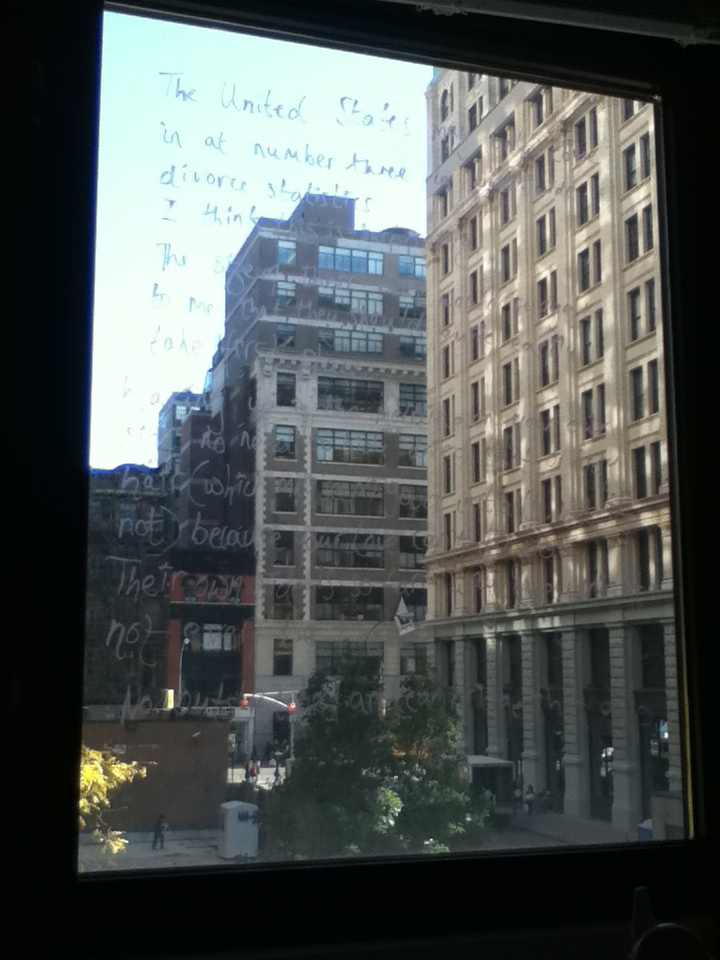 Greenwich Village, New York City, New York, October 2011
Big Bad Beds
The United States may only come in at number three
when it comes to world-wide divorce statistics,
but I think this is very surprising.
The size of their beds would suggest to me
that they should quite easily take first place.
Waking up in the morning on your own side,
there's no need to hide dried snot or tidy hair
(which may initially seem good, but it's not)
because your love can't see you,
their own side being so far away
that they might not
even be there.
No outstretched arm can bridge that sort of gap.